What defines the difference between Cheap Self Storage and Quality Self Storage?
If you are endeavouring to save money purchasing any cheap product or service it is likely you will be getting a product of low quality and/or inferior service. The same goes for a Self Storage Facility.
A patron recently shared his experience in finding a quality storage solution at an affordable price. He explored advertised cheap storage options on the Gold Coast and after inspecting some of these facilities he realised "cheap" can be "nasty".
That is not to say all facilities offering cheap storage are in fact nasty, however as a business owner I question why a quality Storage Facility would position their customer perception as being cheap. It may mean lower cost however many would identify it to mean lower quality.
Ask Questions and lots of them!
When shopping around for a quality storage facility it's a good idea to visit the facility, meet the owner or Manager and inspect the potential unit and sizes available for rent, however if you cannot visit the facility, ask some of the following questions before making a decision.
How long does the cheap rental costs apply?
Some facilities may offer a cheap once off price for a limited time, or an opening special. This may suit a short term storer however if you are a long term storer what sounds like a great price initially could become an expensive ongoing monthly fee. Always check the facilities price increase policy and identify this on the storage agreement before you sign.
Understandably over time prices will rise due to increases in business operating expenses however you do not want to find the facilities policy is to increase fees not long after you have stored your gear or that once off advertised "cheap" price is only for one month.
It is important to consider what you believe is a fair increase in the facilities fee policy. Would 5% every 12 months be reasonable or 10% every 6 months?
Where is the location of your storage unit at the facility?
Is your unit upstairs or downstairs? Do you have drive-up access? How far do you have to walk or trolley your goods? Is there a lift?
All of these are important considerations when choosing a storage facility. For example if you have heavy items such as fridges, pianos, wall units etc, lugging your gear through metres of narrow walkways or up a set of portable stairs with no lift facility could be extremely burdensome and also more costly if you are using a removalist.
If you intend to access your goods regularly, having to walk hundreds of metres to get to your unit could also be bothersome. Whilst Units with difficult access may be less expensive or "cheap", is this really what you are looking for? Paying a little more to have a easily accessible unit could be a wise alternative.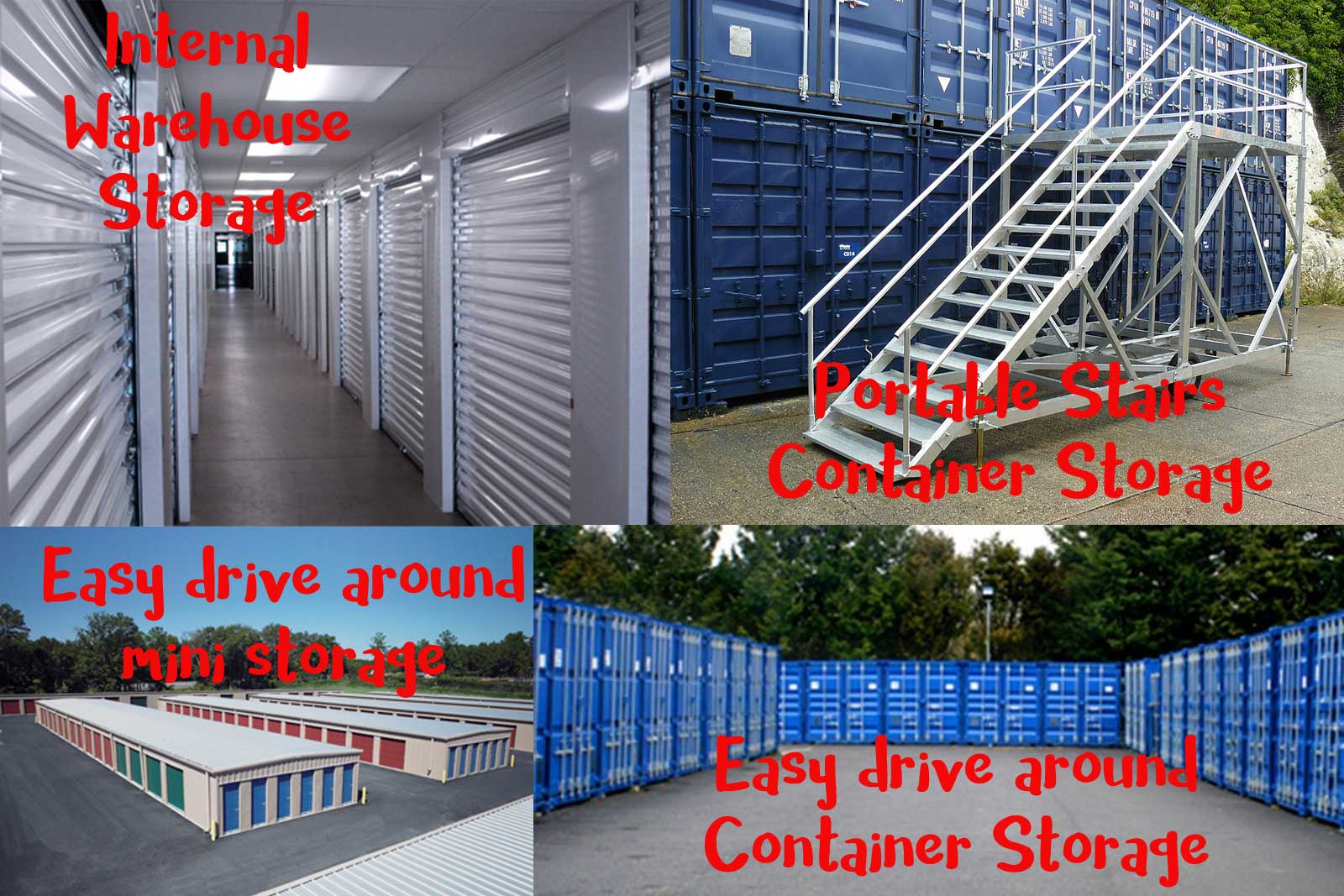 What is the Ground surface at the facility?
Warehouse and custom built mini storage facilities usually have excellent outdoor surface areas of asphalt or concrete, solid indoor flooring with internal lifts making it easy to trolley goods from vehicles to the unit, however it pays to check the outdoor ground surface at facilities with portable units such as containers.
There is a big difference in facilities with grass or gravel (road base) surfaces versus concrete or asphalt.
Grass makes it extremely difficult to trolley goods to and from the unit and if it is wet it makes for a very messy situation.
Gravel or road base is certainly better depending upon the condition. If gravel road base is not maintained it ends up simply as dirt with stones through it. Imagine if you needed to trowel through your goods and spread them out on dirty and dusty road base and then repack your container. It doesn't make for an overly pleasant experience.
Concrete or asphalt ground surfaces are clean, smooth and the ideal surface for portable self storage units/containers. In saying that it is important the surfaces have been maintained and there is no cracks in the concrete or holes in the asphalt which could cause damage not only to yourself but to your goods or vehicle.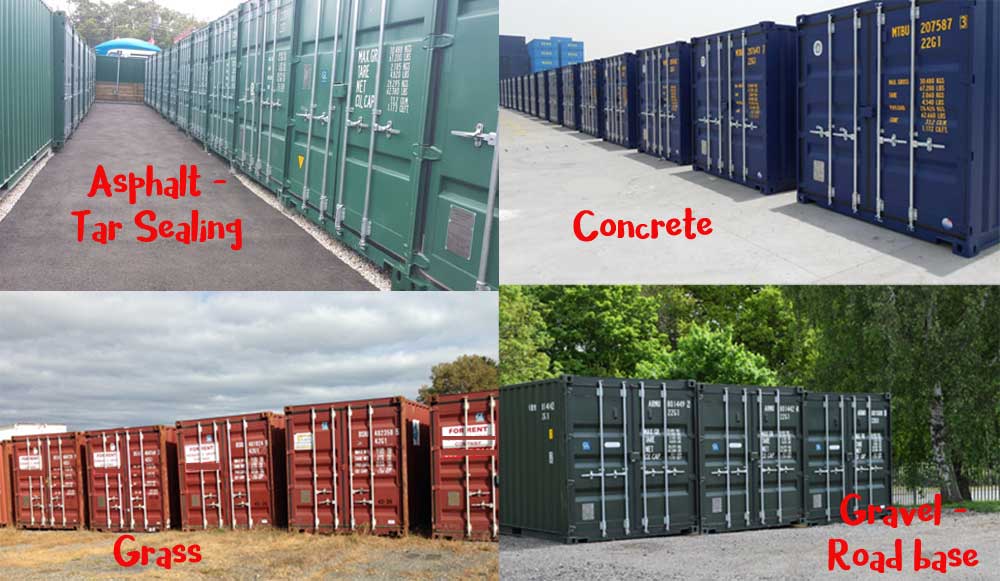 What is the general cleanliness and condition of the facility and units?
Imagine booking and paying for a cheap self storage unit or container and you turn up to find that it is run down and generally in a state of disrepair. The doors of your unit are rusted and hard to open and when you do open it the indoor floor area is splattered with oil stains or tyre marks and the floor looks like it has never been mopped or swept.
A deteriorated mini storage unit or container could be suitable for storing building gear and tools etc, but it is hardly suitable for valuable furniture and possessions.
How safe and secure is the facility?
It is important to ascertain what security is offered. A fully fenced and gated facility provides far superior safety than a partially fenced facility.
If you access your unit after hours can you be assured that it is only paying patrons within the facility?
Is the facility well-lit at night and is it monitored with closed circuit TV? If the facility offers 24/7 access how do you gain access after-hours?
It is not only important your goods are stored securely but it is also important you are safe within the facility after hours.
Sum it up and evaluate!
If a self storage facility is cheap it is possible you will be confronted with grass, dirt or gravel outdoor ground surface, old run down units, portable stairs with no lift facility and potentially minimum security.
If these are your expectations of the price then you will get what you pay for, however a self storage facility that may be slightly higher in price yet still affordable and comes with concrete or asphalt ground surface, fixed stairs and a lift facility, good access to the units/containers and the units are new well maintained with monitored security plus well-lit at night, again you will get what you paid for, and that is the difference between cheap self storage and quality self storage!
Our Gold Coast Storage® facility offers new "one trip" containers for self storage. The strongest, safest storage boxes on the planet.
24/7 electronic security gate access, CCTV monitoring and well-lit at night provides peace of mind knowing your goods are secure, safe and sound.
Asphalt driveways on the lower level provides easy access to each full container, and our outdoor carpeted upper level with large landing area consisting only of half containers and has easy electric lift access for heavy goods, and a slight set of fixed stairs.
We do not offer cheap storage nor are we the cheapest self storage on the Gold Coast. We offer affordable, immaculately clean and fastidiously maintained containerised self storage in the heart of Gold Coast at Miami.
We are a family owned and operated facility and offer professional, friendly service. We value our business and our patrons and our fee increases are assessed individually per patron every 12-24 months with nominal increases of approximately 3-5%.
Do your due diligence!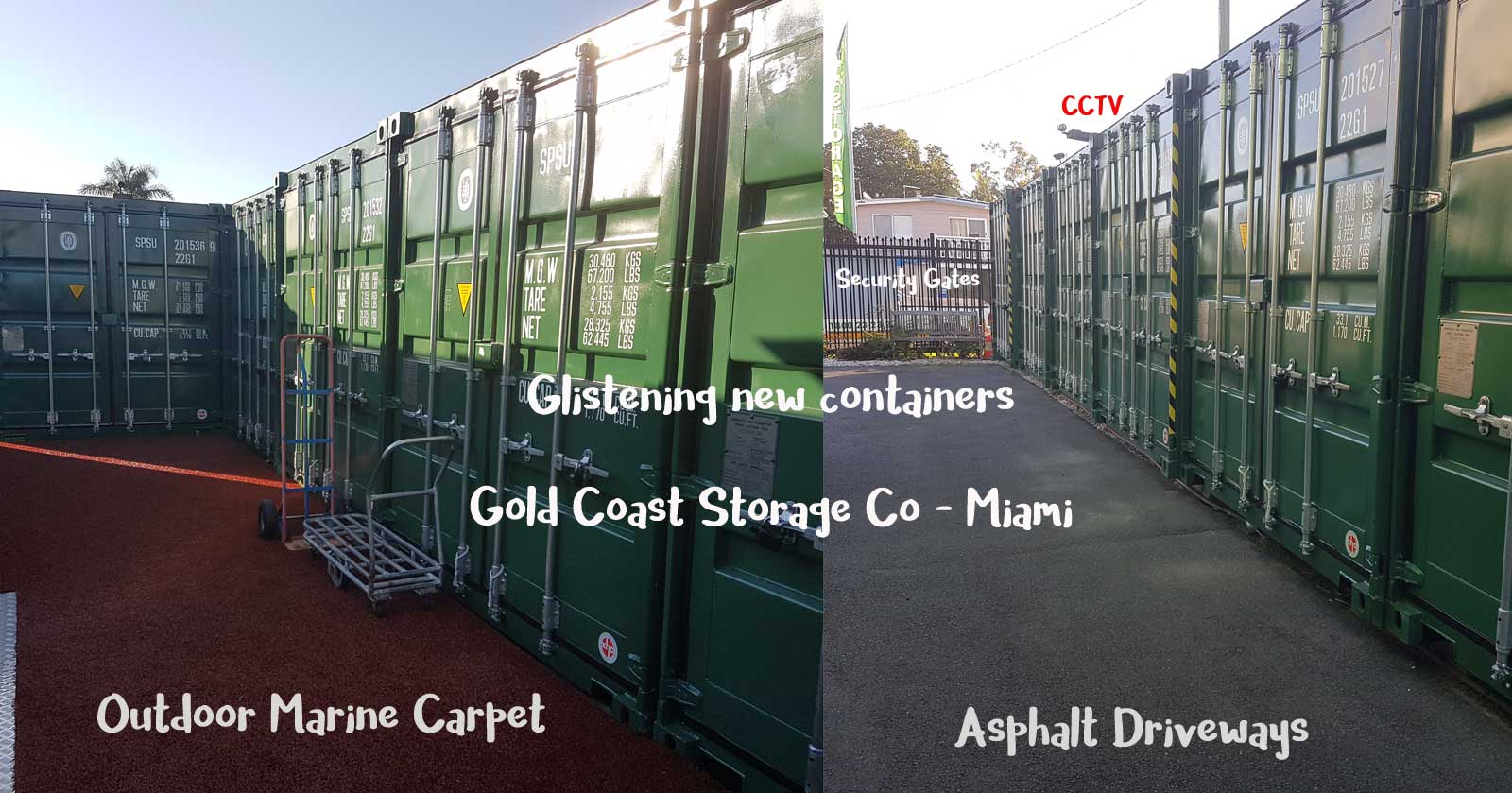 ---