How to pack your valuable glassware for moving and storage!
At Gold Coast Storage Co we have witnessed some extraordinary manners in which people place their goods into storage. Some patrons have placed unwrapped and unboxed single items of crockery in their storage containers or they have placed plates etc into buckets without any protection whatsoever!
Now maybe they were in a rush however moving and storing breakable items like this is not recommended particularly for valuable glassware.
For those that prefer the DIY style of packing we suggest popping down to your local BWS, First Choice, Dan Murphy's Bottleo or any local liquor store for that matter and scrounging some of their wine cartons.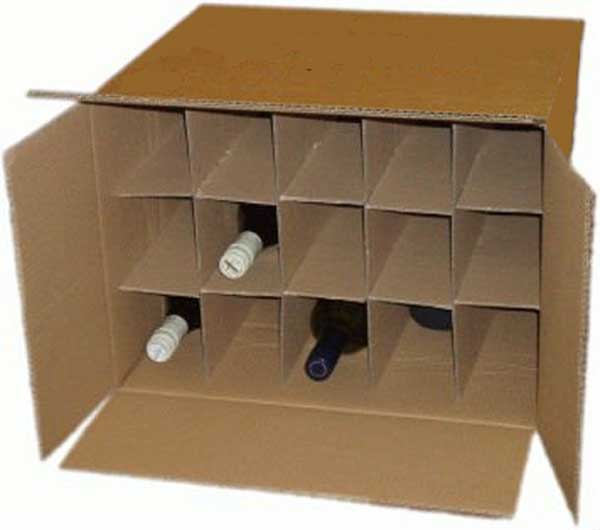 These are ideal for moving and storing glasses and decanters.
For delicate glassware we would recommend gently stuffing the interior of the glass with tissue paper and then laying out the glass and use more tissue paper to wrap each item carefully rolling the glass forward until it is wrapped.
Then carefully wrap the glass in additional tissue paper or bubble wrap. We would recommend bubble wrap and then use tape gently to seal any loose edges.
Carefully place each wrapped glass into the divided box and then use additional paper or bubble wrap to fill any empty spaces within the box.
Ensure there is no movement within the box, seal the box securely with packing tape and label the box so you know what items you have packed.
Gold Coast Storage Co can supply our patrons packaging materials at a small cost or alternatively your local Bunnings store has a good range of packing materials including bubble wrap and butchers paper at great prices.
For those that prefer an expert to do the packing our preferred removalists are equipped with all the necessary equipment and expertise to ensure your valuable glassware is packed securely for removal and storage. They can arrange a full or partial pre-pack of your goods ready for removal and storage.

Gold Coast Storage Co - your one stop shop for moving and Self Storage!
---