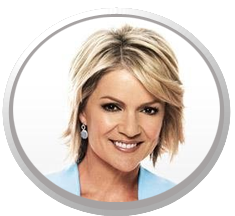 Sandra Sully
- Managing News Editor - ten daily at Network Ten
"Just outstanding service and always so helpful. I would recommend Gold Coast storage to anyone....


Ginelle W
It was great to deal with a business on the Gold Coast that was as Professional as Gold Coast Storage Co.

From my initial inquiry I was contacted and options were clearly outlined and further suggestions were made to personalise my request in a timely manner.

The people that work here are great and so very helpful and I wish them all the best!

I will use them again sometime in the future.

The people are great, the place is spotless and the containers are easy to access anytime of day.

Joel C
I would just like to say thanks for being so easy going about everything! You guys are awesome!

Mel C
Best darn storage EVER!!!!!

Christine was a gem to deal with.

Easy access and competitive pricing.

Janine, Garry and the Kids
It has been a pleasure to deal with a business and people like yourself. Unfortunately it is not a common thing these days.

Stella D
I had no reservations storing with GCSC after meeting with Christine - she talked me through everything showed me how to open and close the storage container / how to get in through the gate! It was all very easy.

My favourite part was that I had 24/7 access - meaning I was not restricted by my working hours or by Christine's. I was able to get in and out at whatever time which made it all very convenient!

It is easy! competitively priced! and you deal with friendly people who are always quick to respond to emails / phone calls. Many thanks for everything.

You've been AWESOME!!!

Stuart B
I have been very impressed with the way Gold Coast Storage handled this matter, particularly you Christine, obviously a true people person! I would have no hesitation in recommending GCSC any time in the future.

Sonya L
Thank you. Really pleased with the service and genuine people that provide it. Very helpful and friendly customer service and support and very clear with how everything works. 24hr on site cameras and people on site.

Valentina O
Thank you so much. It was such a great experience from our part to use your services and I will use it in the future as well as recommend it to my family and friends. All the best for you and the well run business you manage. Thankfully,

Susan B
I was initially concerned that my belongings would be damaged while in storage however our belongings were safe secure and dry the entire time.

My favourite part was 24 hour access and security at night when visiting our storage container at the facility.

Gold Coast Storage Co is a well kept secure storage facility with lovely clean containers and competitive pricing.

Jags J
My initial enquiry was followed up by phone and I was given firm prices for different periods of storage with generous discounts. All we wanted was a reasonable cost/charge.

GCSC have good, clean, safe storage and conveniently located. This checked out after I visited and stored my goods. The owner was friendly and wonderful

Bob H
I guess the biggest fear was that all my stuff would not fit. Well it certainly did.

Go for it, easy access and courtesy with competitive pricing.

Rebecca L
Thank you for being so helpful throughout this process.

We will definitely be recommending your services.

You guys have been great!!

Rod and Anne C
My biggest fear was finding a storage complex close by, secure and being able to access 24/7.

Gold Coast Storage Co. provided easy access and Wayne and Christine were very friendly and helpful.

Overall a great storage facility, secure, clean, well lit at night and great people to deal with plus competitive pricing.

Gerry C
Wasn't sure about putting my stuff into a container. But it was very safe, clean and well looked after and I'd do it again in a heartbeat. It is a well run facility, close to where I needed and Christine and Wayne could not have been more helpful.

If you need temporary storage on the Gold Coast, talk to Christine or Wayne. They are lovely flexible people who will go out of their way to accommodate your requirements. In fact, way over and above what I had expected. And I will not hesitate to use them in the future.

I am really impressed with your setup - thanks to you both and for making my first experience as a coast resident a very pleasant one.

Gary R.
Thank you for your promptness and professionalism. I assure you next time I need storage I will only contact Christine and Wayne.

I already have recommended GCCS to 2 of my friends as I had no fears as Christine and Wayne's experience in the industry put my mind at ease.

My favourite part was the ease and friendly manner the paper work was completed and their competitive pricing.

Kim P-L
Great Friendly service. Nothing was a problem.

Very helpful, easy access to your items and competitive pricing. Would definitely recommend.

Ray M
Friendly staff, great layout with everything I needed, trolleys, ramps and a clean toilet.

I recommend to anyone and have to friends already.

Awesome storage, competitive pricing and staff felt like we were all mates.

Marty B
I feared there would not be enough room for all my furniture, but it was fine for a 3 bedroom house and the location was 100m from my house and the call up gate system made it easy to get in and out. Try and get a front shed.

The pricing was also competitive.

Renee G
Due to time constraints I was worried that I would have to settle for a storage option that would be expensive and didn't know where to start estimating how much space I needed. However Christine did all the calculations, we received discount for long term storage paid in advance and everything was hassle free even returning completed forms online.

My favourite part was flexibility as my dates and plans changed, communicating online and Christine organised the mover too!!

Gold Coast Storage Co: Easy, affordable, flexible with competitive pricing

Lynn S
I had no fear whatsoever before storing at Gold Coast Storage Co and my favourite part of using Gold Coast Storage Co was the can do attitude, the friendliness and helpfulness. Don't go anywhere else. It is safe, secure and you are in control of your own entry and departure.

Justin H
My biggest fear was security but it ended up being good and my favourite part was the friendly and prompt communications with Wayne and Christine. Also reasonable rates and easy access

Susan B
I was concerned that my belongings would be damaged while in storage however our belongings were safe secure and dry the entire time. My favourite part was the 24 hour access and security at night when visiting the storage container and facility.

A well kept secure storage facility, lovely clean containers and competitive pricing.

Steve P
Thank you again for all your help the last couple of months, you have been a pleasure to deal with and we will definitely be using your facility again should we ever move back.

Christina B
Wonderful service and people. It was close to where I was living and working and the unit was competitively priced, very secure and vermin proof which was my biggest concern.

Ben S
I was extremely pleased with the facility and your customer service. I will recommend.

Chris L
Security of my items was always a concern, as was running into any extra or hidden costs. I am very thankful that neither issue occurred, and am very happy with the service I received. Fantastic rates, and easy access in a central location. Quick, easy, safe, and great value for money.
---
BOOK YOUR

DISCOUNTED STORAGE

TODAY